PRODUCTS
Our unique product-mix includes 20 product families such as Cast/XT Acrylic and Polycarbonate Tubes, Rods, Bars, Profiles, and the innovative Cast Continued® Tubes, Metallic® Tubes, Fluor-Acryl® Rods and Bars, Satin & Opal Tubes.
More than 1000 items are manufactured and stocked.
TUBES
Cast and extruded tubes made from PMMA or PC
RODS
Cast and extruded PMMA rods, round and half-rounds
BARS
Cast and extruded PMMA bars, square or triangle in shape
PROFILES
We offer a wide range of PMMA and PC profiles
ACCESSORIES
Special PMMA Acessories
COLORED MATERIALS
Gevacril has all the colors you want
SHEETS, BLOCKS AND ADHESIVES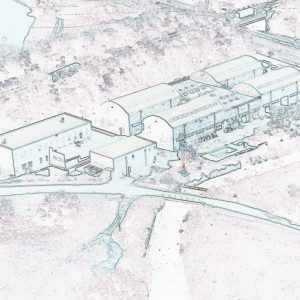 COMPANY
GEVACRIL® is a global leading manufacturer of semi-finished cast and extruded acrylic and polycarbonate items. GEVACRIL® cast and extruded tubes, rods, bars, profiles, accessories in PMMA and PC and exports more than 75% of the production capacity to > 50 countries in the world. GEVACRIL® grants following added values: An unbeatable quality/price performance; an extremely flexible logistic system without minimal quantities; world exclusive products like Cast Continued® Tubes, Metallic® Tubes; synergies which allow huge administrative and logistic savings.
MANAGEMENT PHILOSOPHY
Everyone who has ever been in contact with our team will confirm that we are working hard, we are loyal and honest, and we are devoted to deliver the highest quality product combined with outstanding service. Your satisfied customer is our goal. That of course involves you, as our customer, to be satisfied first.
We are constantly striving for further improvements. The result is a high-quality standard, innovative products, fast and reliable service and all that at a competitive price. Another fundamental issue for our management is to respect the Earth's environment in return for the benefit of economic development. We take the issue of a sustainable development very seriously: GEVACRIL® acrylic products are intended for the manufacture of long-life, high-quality articles. Thanks to its resistance to aging and weathering, GEVACRIL® acrylics remains fully functional even after many years, and does not need to be replaced at an early stage. Besides, given correct fabrication, GEVACRIL® acrylics releases no pollutant substances to the environment. At the end of its product life GEVACRIL® acrylic items can be used for chemical or mechanical recycling. GEVACRIL® collects and passes 100% of PMMA and PC scraps to a third party company for their fully recycling.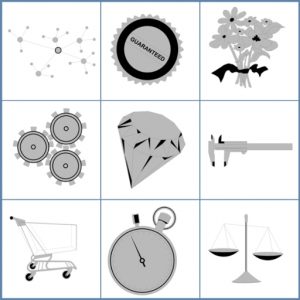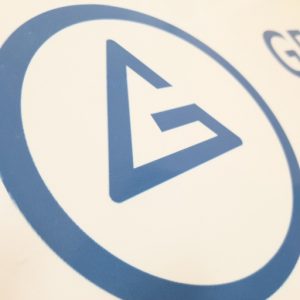 PRODUCTION METHODS
GEVACRIL® is devoted to deliver the highest quality. Every single item is individually checked and graded with respect to the strict criteria of our QUALITY DESCRIPTION SYSTEM (QDS) before its quality is approved. Generally, we have two lines of products:
GEVACRIL® EXTRUDED
Extruded tubes, rods and bars are polymerized semi-finished products. They are manufactured through extrusion: A high-quality compound is melted to a dense polymer which is pressed out from a tool. High purity, brightness and transparency are their most important characteristics; besides they have a good resistance against weather conditions and ageing.
GEVACRIL® CAST
Cast acrylic tubes, rods, bars are really cast as a single piece and are individually polished. The result is a real, transparent piece of glass – acrylic glass, of course! Cast products have excellent optical and technical features and are more resistant to stress, weathering, aging and some weak chemicals that would attack the extruded version.
FIELDS OF APPLICATION
exhibitions & show room decoration
signs/displays
housing for controlling and electronic components
clear fluid movement, filter housings
architectural applications (interior decoration, hand-rails, balconies, art projects, museum applications; design objects)
furnishings
jewelry displays
indoor/outdoor lighting
industrial photocopy machines (industrial scanners, photocopy machines)
.
TV studios (set decoration, furnishings, general decorative purposes)
automotive Sign & Display
aerospace
others (water filters, oil boxes, food canisters; food displays)
indoor/outdoor buildings
medical applications
aquariums
To see the possibility of applications please visit our gallery