Cast Colored Tubes
To any GEVACRIL® color there is a corresponding color code of PLEXIGLAS® Cast Color and of Perspex® Cast Color that can be used as reference code for your customer.
Please note that due to the pigments used and the optical effect of the tubes the color may differ from the original.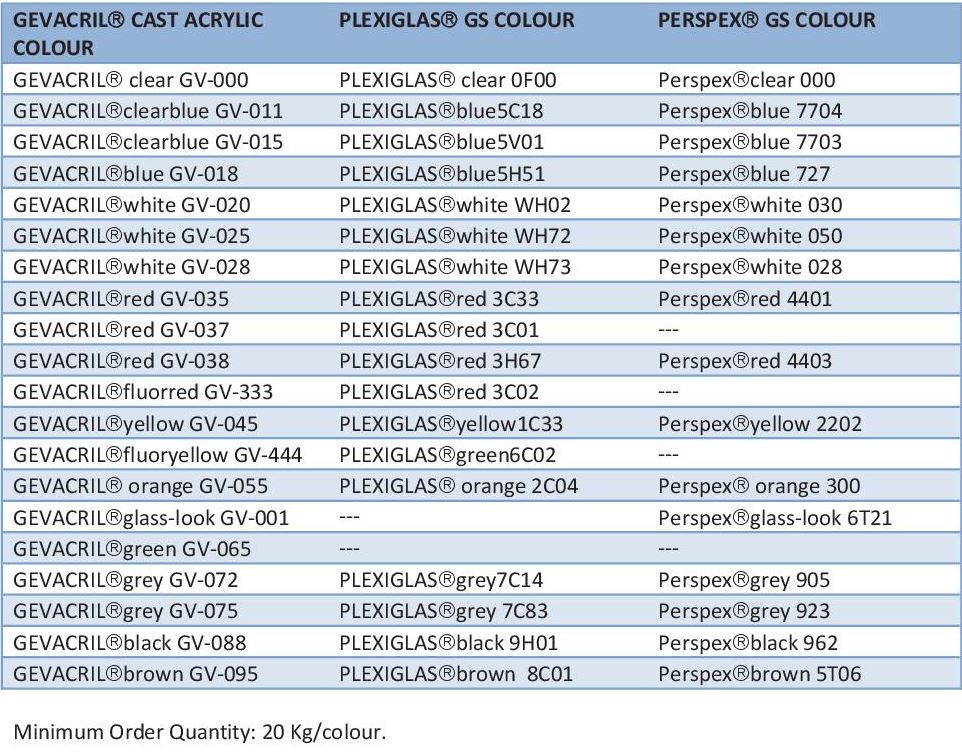 Please note that for Cast Rods or Cast Bars you may choose every standard color produced on the market (i.e. from the complete range of PLEXIGLAS® Cast Color or PERSPEX® Cast Color): minimum order quantity on request.
See also Fluor-Acryl® Cast Rods & Bars: Some of these items are Standard Stock Articles.
How many meters (MT) or tubes are approximately 20 kg?